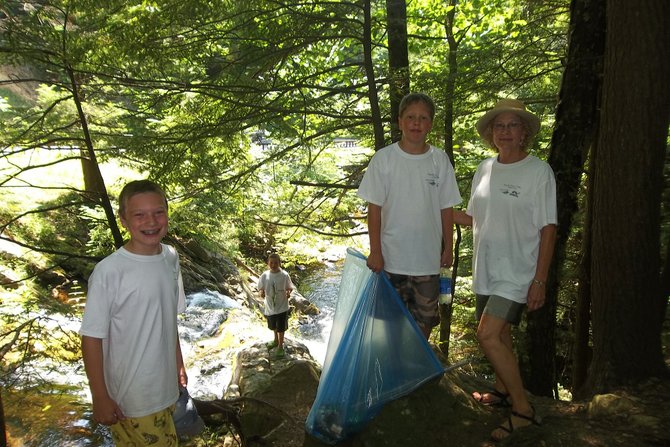 Taking a break in their efforts to clean up trash and litter Aug. 4 along Hague Brook, a tributary of Lake George, are volunteers (left to right): Matt Reynen, Doug Johnson, Logan Johnson and Susan Johnson: Rte. 8 Hague Brook at the Trout Fishing area. Several hundred volunteers cleaned up refuse from the waters, beaches and watershed of Lake George in an annual event organized by local environmental groups.
Stories this photo appears in:

Hundreds of volunteers waded, snorkeled and scuba dived into the waters of Lake George to retrieve litter, while others patrolled its beaches and collected trash from nearby waterways Saturday Aug. 4 in a Lake George watershed cleanup campaign sponsored by two affiliated environmental groups.