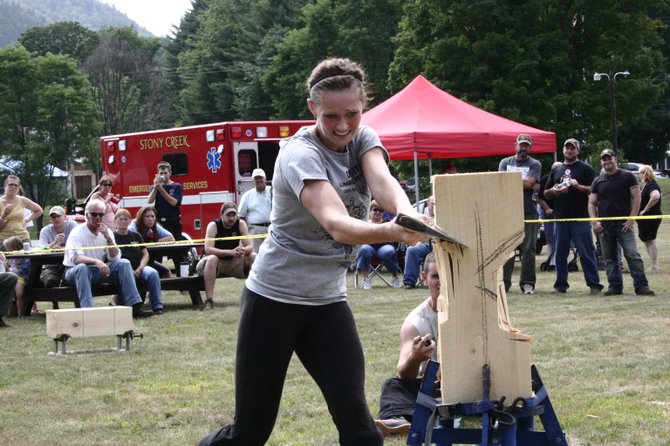 A competitor in the 2011 Stony Creek Mountain Days lumberjack contest whacks into a standing block of wood while the crowd observes. The five-hour competition, sanctioned by the NYS Lumberjacks Association, was scheduled to return to Stony Creek on Sunday Aug. 5, the third day of the 2012 Mountain Days festival.

Stories this photo appears in:

The community festival that showcases the traditional talents of rural citizens is continuing today, although thunderstorms were predicted, and flash flood warnings have been issued. At 9 a.m. Sunday, Stony Creek Chamber of Commerce officials said all events, including the lumberjacks competition, are going ahead as scheduled.