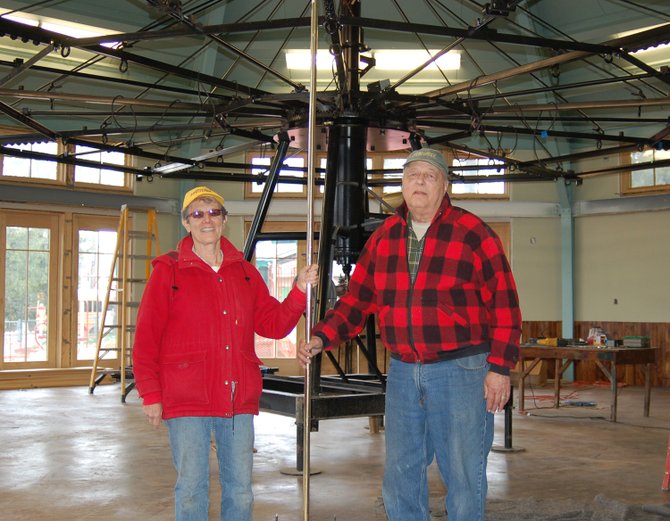 Adirondack Carousel Board co-organizers Marge and Ted Glowa show off the newly arrived carousel mechanics, which were delivered Monday, April 23 at the pavilion in William Morris Park, Saranac Lake. The carousel will open to the public on Saturday, May 26.
Stories this photo appears in:

Volunteers step up to finish construction
More than a decade after the project began, the Adirondack Carousel is finally set to open on Memorial Day weekend.