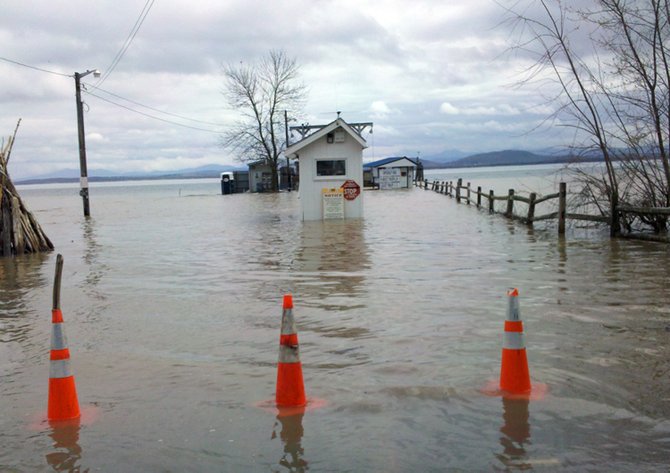 Last year, water flowed over the banks of Lake Champlain during record flooding. This year, lake levels are closer to record low marks.
Stories this photo appears in:

However, on April 23 of 2012, the lake level was at 96.24 feet, less then one foot above the record low of 95.43 and well below the average of 98.78 feet.