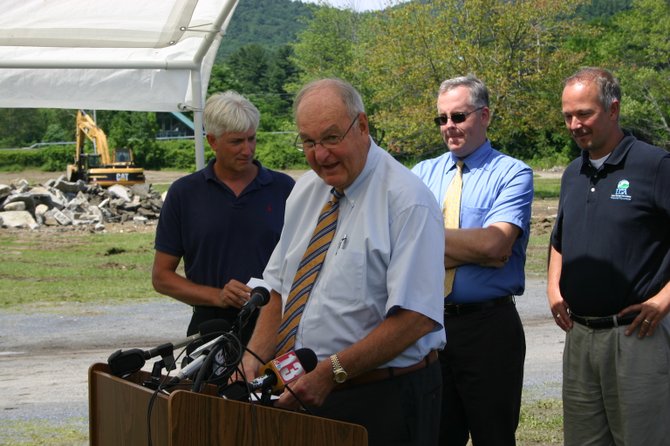 During a press conference lauding the beginning of construction of the Charles Wood park in 2010, Mayor Blais (front ) talks of the benefits the park would provide in protecting the purity of Lake George, while offering new recreational and educational opportunities for visitors and residents alike. Although the town of Lake George now seeks to reclaim its 19 percent share in the park it relinquished to the Village in 2010, village officials are balking at the idea, and have suggested that the county give up part of its 62 percent share to the town.
Stories this photo appears in:

The former Lake George Town Board divorced itself from the Charles Wood Park, and the Village of Lake George bought out its share in the joint municipal project for $210,000. But now that the new board now wants to rejoin the partnership, the Village is unwilling to sell any of its portion back to the town, and Warren County officials are dismayed.