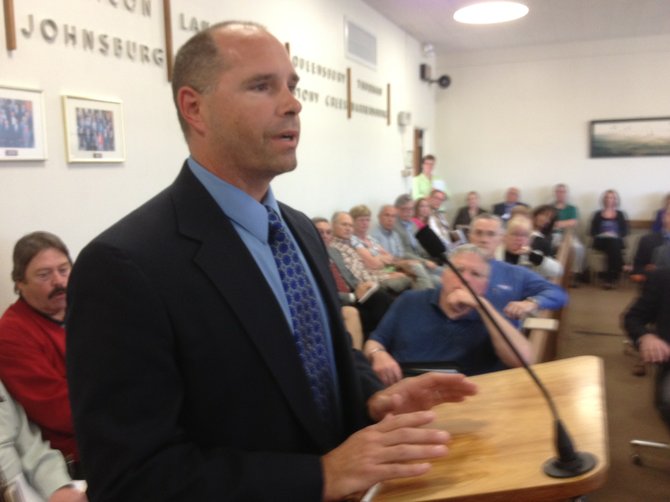 Dave Wick, new Executive Director of the Lake George Park Commission, thanks Warren County supervisors at their April 20 board meeting for their support and cooperation during the last 19 years as his role as the director of the Warren County Soil and Water Conservation District. The board meeting drew a fair crowd, including people who offered opinions on expanding the county property tax exemption for the aged.
Stories this photo appears in:

Property tax exemptions are popular, as people hold opinions that some facing particular hardships ought to have a break. But awhen people realize that all the other taxpayers have to pick up the taxes exempted -- including the working poor and financially stressed middle class, the question of fairness arises.