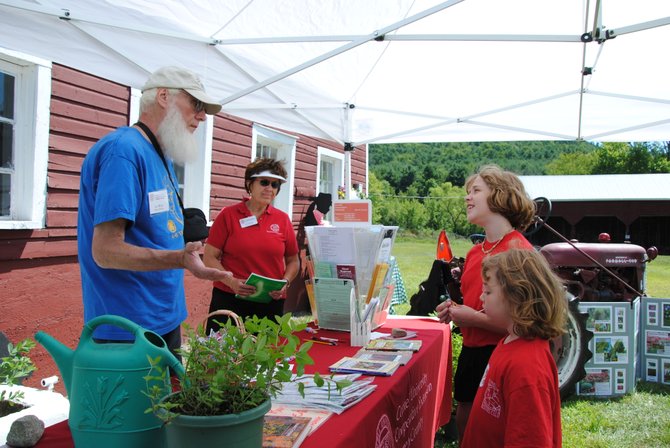 Irv West of Thurman (left) answers questions about local 4-H programs asked by children attending the 2010 Warren County Youth Fair. Plans are now underway to expand the event substantially and rename it the Warren County Rural Heritage Festival and Youth Fair — through a joint effort between Cornell Cooperative Extension and the Warren County Historical Society.
Stories this photo appears in:
Many area residents recall the heydays of the Warren County Youth Fair, when up to 10,000 people were drawn to its carnival rides, a midway, a pony pull, farm animal exhibits, and entertainment by prominent rock and country bands — and many have hoped for the fair to reclaim its glory days. This year, through a new collaborative effort planning the newly-titled county Rural Heritage Festival & Youth Fair may return to its former eminence.