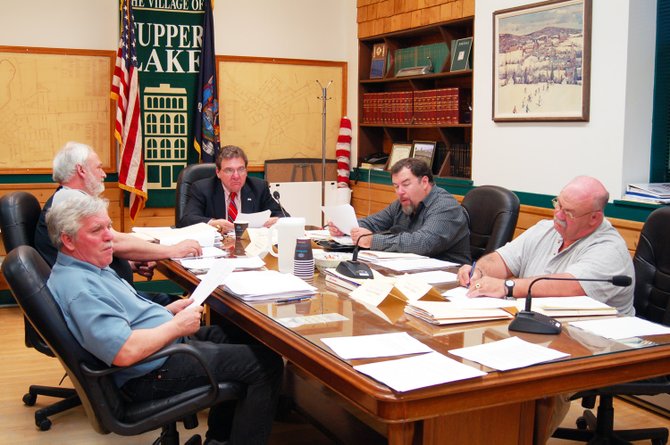 The Tupper Lake Village Board.
Stories this photo appears in:

Tax rates to decrease due to assessment reval
Tupper Lake Village Board members May 1 unanimously adopted their 2012-13 budget, exceeding the state's mandated tax levy increase, but the tax rate is much lower due a revaluation of the town's assessment roll.

Trustees face initial tax levy increase of 28 percent
Tupper Lake Village Board members began the process of crafting a 2012-13 budget this past week with the expectation of adopting a spending plan by May 1.