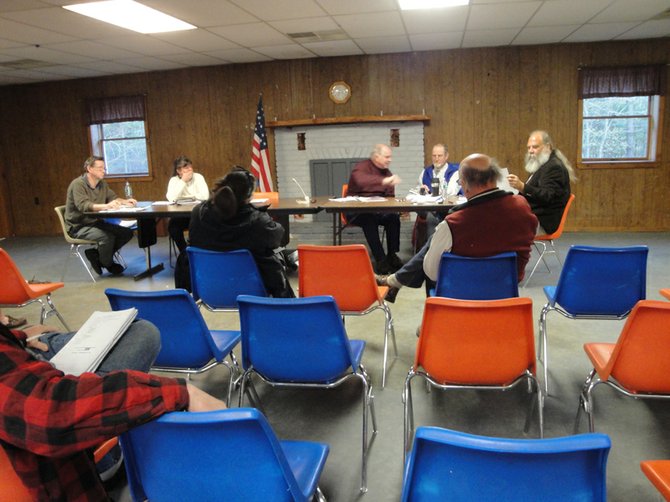 The Johnsburg Town Board meets at Scout Hall in Sodom Tuesday, April 17.
Stories this photo appears in:
Meeting packets must be placed online
In last week's editorial, we wrote about the state's newest Open Meetings Law amendment and how many of the region's towns, schools and other public bodies have fallen short with compliance.
Johnsburg Town Board members agreed Tuesday, July 10 to seek state Community Development Block Grant funding for upgrades to the town's water system.

Planning Board gets new member
The Johnsburg Town Board meeting was only minutes old Tuesday when controversy erupted over the board's decision to immediately go into executive session.