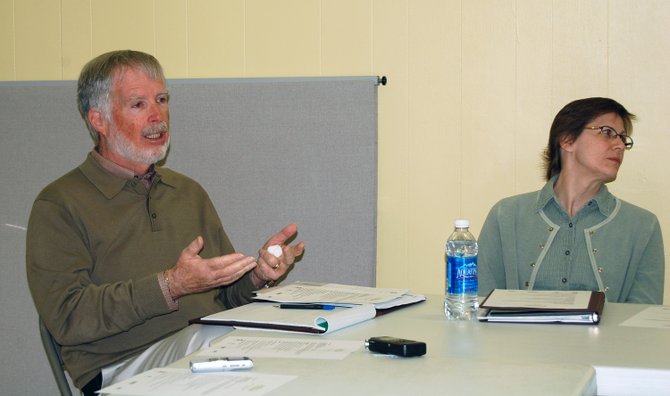 Project Hope Field Coordinator Mike Bigley talks with Gretch Sando, program coordinator for Project Hope Clinton/Essex.
Stories this photo appears in:

Project Hope to hold an open mic night for people to share their experiences since Irene
A special "Open Mic" night will be held to acknowledge those who have recovered and raise awareness for the many still in need of assistance after Tropical Storm Irene.

Project Hope is a crisis counseling program created by New York state to help in the aftermath of Tropical Storm Irene. Services are provided through the Mental Health Association in Essex County Inc.