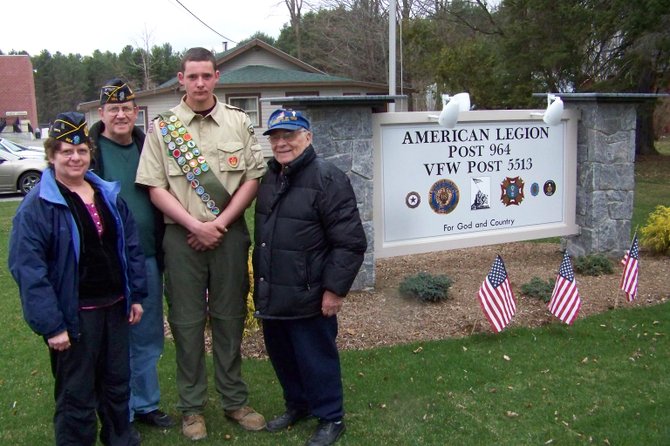 Area Legionnaires (from left): Joanne Ellsworth, Joe Slattery and Lou Russo (right) surround Chester Eagle Scout Jacob Hill (center) April 12 beside the sign, flagpole setting and landscaping Hill developed for Legion Post 964 as an Eagle Scout project.
Stories this photo appears in:

In a show of appreciation for veterans' service to the nation, Chester Eagle Scout Jacob Hill has built a new sign for local Legion Post. The project included consturcting a parking lot, earth grading, planting a sod lawn, landscaping and illumination for a repositioned flagpole.