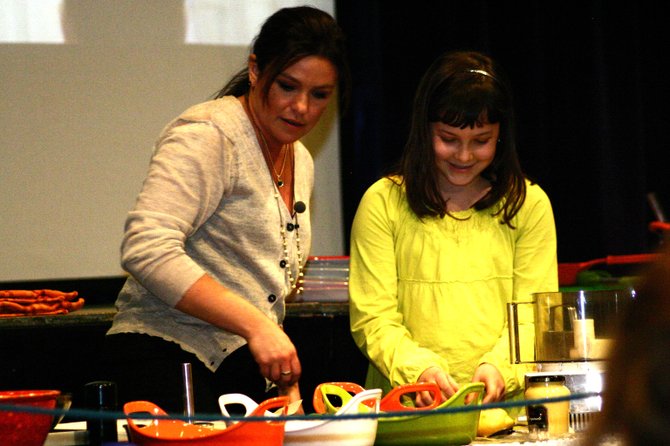 Celebrity chef and talk show host Rachael Ray instructs Natalie DiStefano of Ballston Spa how to prepare Chicken Cordon Bleu during her annual benefit show at Lake George High School, Ray's alma mater. Held Thursday April 12 in the school auditorium, it was the first time in the show's history that an audience member was invited onstage to help concoct an entree.
Stories this photo appears in:

Before the annual Rachael Ray benefit show at Lake George High School, the perky talk-show host and celebrity chef modestly wondered why local people would come back year after year to see her cook up a few entrees and chat about her life. An hour later, the auditorium was packed with her adoring fans, many of them said they simply love her personality — as well as easy-to-cook meals.