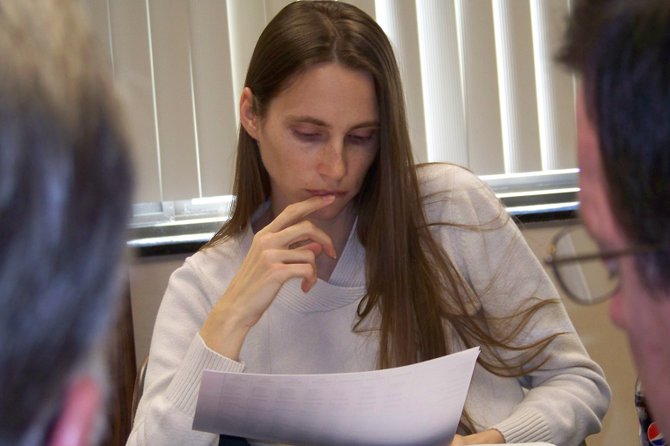 Thurman Supervisor Evelyn Wood examines a document distributed at a recent Warren County committee meeting. Wood, who had been pursuing a state Assembly seat, announced Tuesday April 3 she was withdrawing her candidacy.
Stories this photo appears in:

Regan only other announced candidate
At the moment, only two candidates remain to replace Teresa Sayward in the New York State Assembly.

Political newcomer Evelyn Wood had hoped to garner the support of other native Adirondackers in her quest for the state Assembly. After a flood of G.O.P. endorsements went to her opponent Dan Stec, who's served in local government for 16 years instead of 15 months, Wood dropped out of the race, but said she's not excluding the possibility of a future candidacy