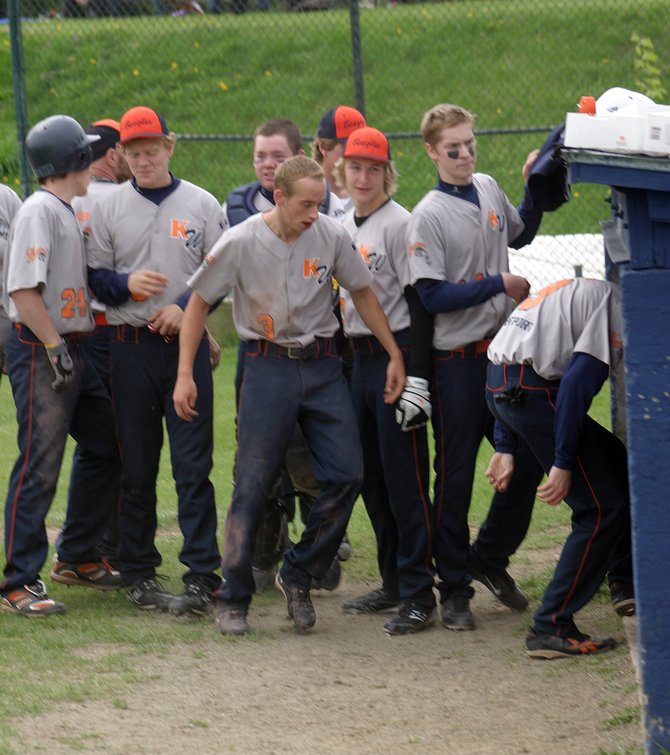 Keene baseball players merged with Westport for the past two seasons. "Beagle-ball," as it was called, was not renewed this season by the Westport Central School Board.
Stories this photo appears in:

Seeking a merger with ELCS, Westport
At the March 20 regular meeting of the KCS board of Education, Superintendent Cynthia Ford-Johnston said she had been involved in preliminary discussions with Elizabethtown-Lewis Central School about an all-sport merger.