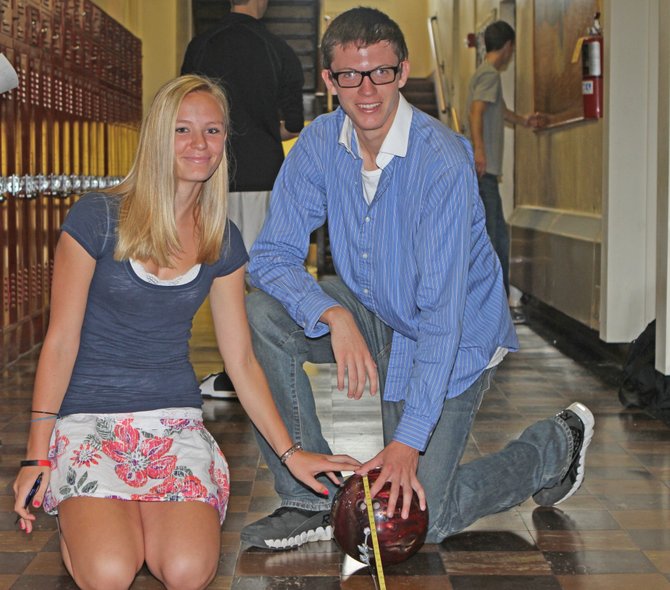 Julianne Glebus of Crown Point and Joe Gonyeau of Ticonderoga work on a physics experiment. Crown Point students are coming to Ti High each day to take the physics class.
Stories this photo appears in:

Districts share physics class
Julianne Glebus can be seen in the halls at Ticonderoga High School this fall. That wouldn't be unusual, except that Glebus is a Crown Point Central School student. Glebus is one of six Crown Point students coming to Ti High daily to take a physics class — a class not available in Crown Point.