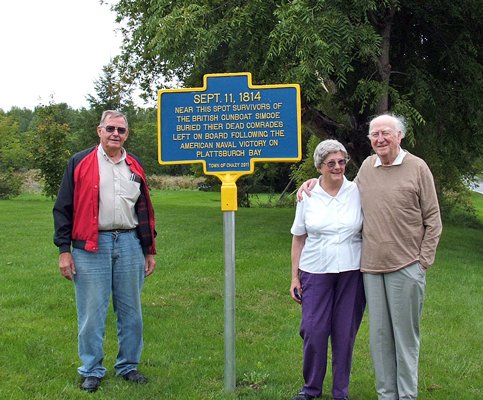 Robert Cheeseman, historian for the town of Chazy, left, stands with Jo and Roy Carter in front of the marker they worked to get established on Lake Shore Road. The marker recognizes the lives of British soldiers lost during the American Naval victory on Plattsburgh Bay.
Stories this photo appears in:
The town of Chazy has a new historic marker recognizing another important chapter in the region's history.