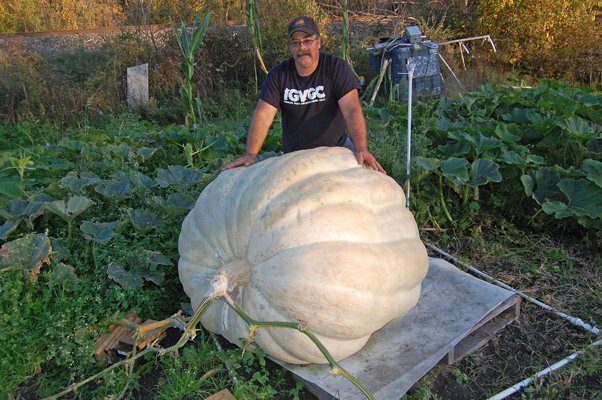 THE GREAT PUMPKIN - Randy Strombeck of West Chazy stands behind a giant pumpkin he is growing in his backyard on Slosson Road. The pumpkin currently weighs approximately 1,002 pounds and will be entered in a competition in Vermont Oct. 8.
Stories this photo appears in:

When Randy Strombeck grows pumpkins, he doesn't mess around.