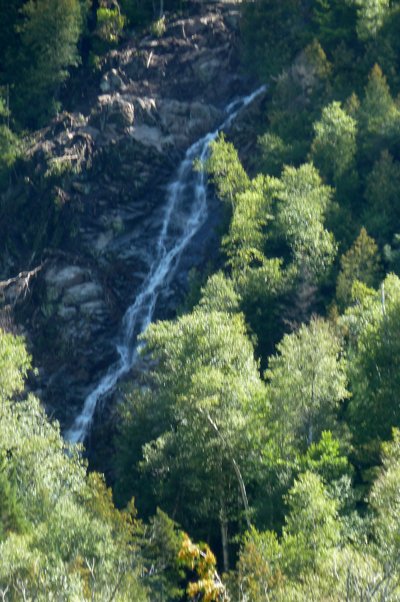 A 'new' Cascade Falls, which tumbles from high in the notch located between the Upper and Lower Cascade Lakes in Keene, was revealed following Tropical Storm Irene. Although measurements need to be verified, the flow may be in contention for the title of the tallest waterfall in the Adirondacks. Currently, the title is held by T-Lake Falls, near Piesco in Hamiliton County, which falls over 600 feet.
Stories this photo appears in:

Notes from the North Woods
Autumn's full splendor has finally arrived, especially in the upper elevations, where the hillsides are currently flanked in a startling array of fall color.