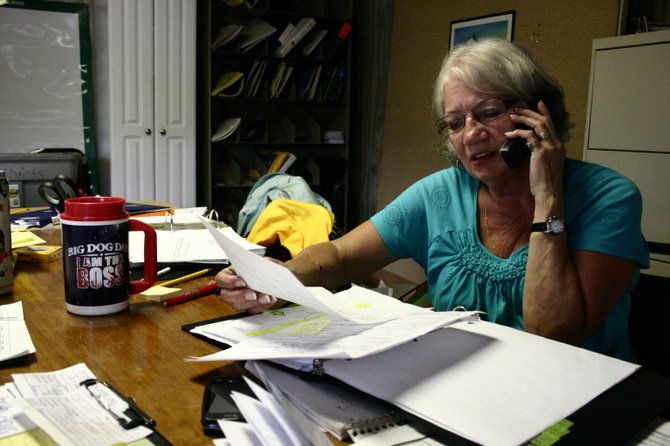 In her work preparing for the World's Largest Garage sale next weekend, Warrensburg Chamber of Commerce president Lynn Smith answers a phone call in the chamber offices. Whether it was turning down a yodeler for the Sale entertainment lineup, answering vendors' questions, or arranging for porta-johns, Smith and her assistant Kelsey McGlinch have been busy this week.
Stories this photo appears in:

Officials of the colossal World's Largest Garage Sale make last-minute arrangements for the event, set for Sept. 30 through Oct. 2, that annually swamps the small town of Warrensburg with 70,000 people or more.