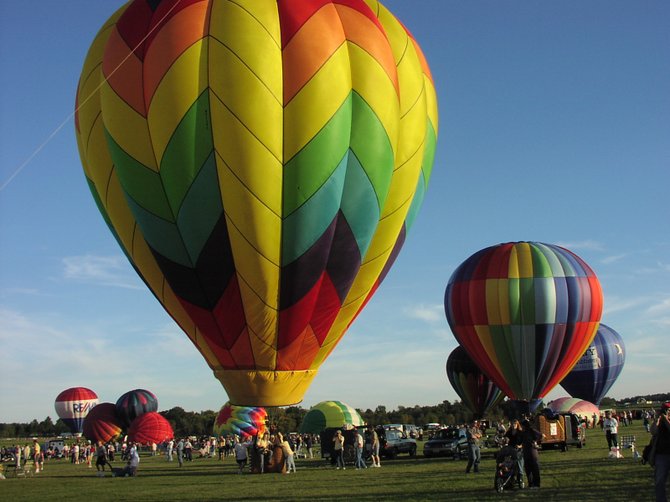 The Adirondack Balloon Festival has been named one of the top 100 events for 2013 in North America by the American Bus Association, county officials learned Aug. 1. Other local nominations for the award were the Last of the Mohicans Outdoor Drama and 'My Summer Place: Georgia O'Keeffe," a series of local events planned for 2013 that focus on the celebrated American artist who shared a summer home on Lake George in the 1920s with photographer Alfred Stieglitz. Noting that Warren County is obtaining more and more publicity as a destination, Kate Johnson added that CNN.com recently chose Lake George as one of its top five getaway destinations.
Stories this photo appears in:

The Adirondack Balloon Festival is named one of the top events on the continent, and Warren County prompts new interest among tour planners, county officials learned this week.
The Adirondack Balloon Festival — considered the nation's premier family-oriented event of its kind — is set for this weekend, and it features a tribute to the event's founder, Walter Grishkot.