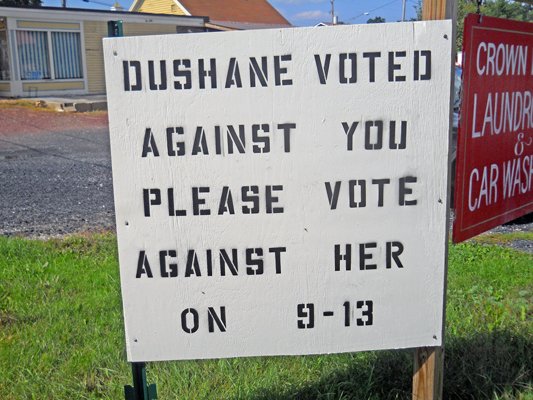 Signs across Crown Point are calling for the "gang of three" to be voted out of office. Yvonne DuShane, a three-term incumbent, was defeated in the Crown Point Republican primary Sept. 13. Bethany Kosmider a Democrat will face Republican Charles Harrington in the November general election. Bob Patnode is not up for re-election this year.
Stories this photo appears in:

Charges leveled against both sides
Carl Ross is confident the Crown Point assessment roll is fair and honest.