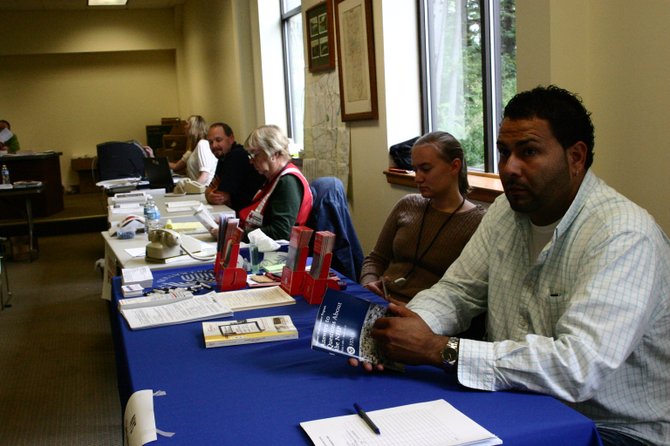 A half-dozen of the 20 or so government staffers manning the new regional Disaster Recovery Assistance Center in Lake Luzerne sat idle for hours Saturday as not one person visited the center to seek help from the destruction of Tropical Storm Irene. The assistance center, located in the Lake Luzerne Town Hall on Rte. 9N, is to remain open and fully staffed from 8 a.m. to 8 p.m. seven days per week into October. A wide variety of help is available from the agencies, not only with grants and low-income loans for rebuilding homes and businesses, but for temporary assistance with living expenses — and help in expediting replacement of vital legal documents.
Stories this photo appears in:

Nearly two dozen governmental workers staffed a new Disaster Recovery Center in Lake Luzerne over the weekend to offer aid to residents of the region suffering losses from recent storms, but not one person showed up to request aid.