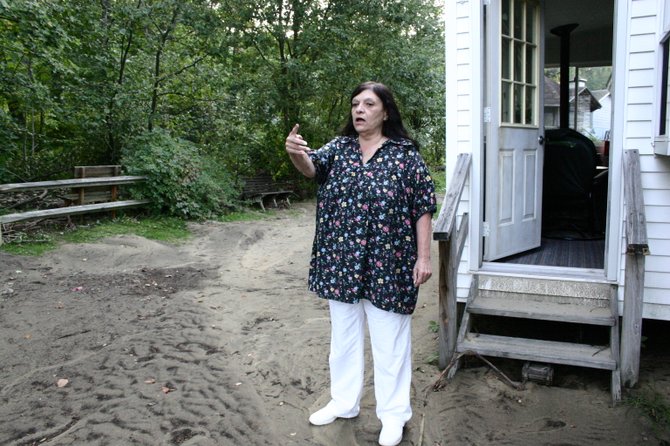 Eileen Wells of Lake George talks Thursday about how her Bradley Street home was engulfed with floodwaters for the second time in three weeks. The first flooding was due to Tropical storm Irene, which turned local streams into raging rivers, and the second time was due to a downpour Sept. 12. She implored the Lake George later that day to re-channel the local streams so future storms would not damage or destroy local homes. Town Supervisor Frank McCoy pledged to take action.
Stories this photo appears in:
A second wave of flooding was experienced in Lake George this last week, and a homeowner whose home was damaged has asked town officials to have streams that turn into raging rivers be re-channelled to protect local residents.