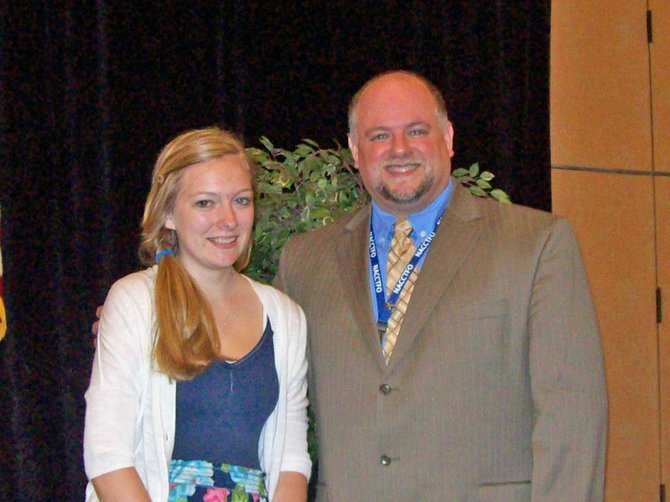 Kaitlin Diskin, daughter of Tara and William E. Orr and granddaughter of Betsi and Michael Diskin, was invited to sing at NACCTFO's annual banquet in front of a group of approximately 200 people. She is pictured with outgoing President Lance Beshires of Tennessee.
Stories this photo appears in:

Granddaughter performs at national conference
Essex County Treasurer Michael Diskin of Ticonderoga recently attended the 2011 National Association of County Collectors, Treasurers, and Finance Officers annual conference in Portland, Ore. While there he was selected by his peers to become the first vice president of NACCTFO for 2011-2012. Diskin had been serving as second vice president for NACCTFO in 2010-2011. A highlight of the conference for Diskin was his granddaughter's performance of the national anthem.