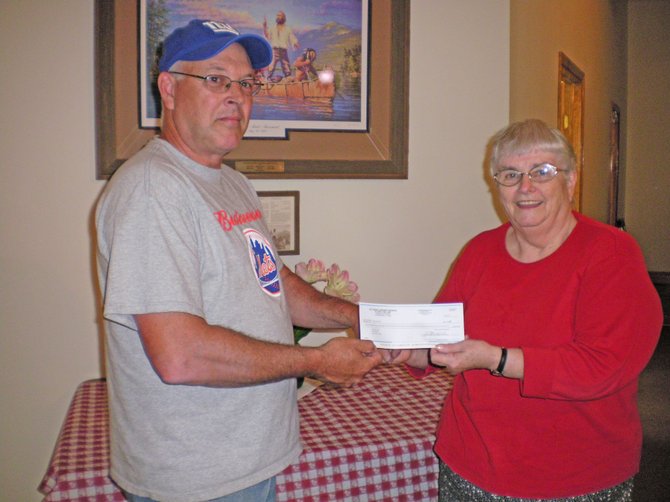 The Ticonderoga Knights of Columbus staged an Italian buffet for the benefit of the Ticonderoga Festival Guild, raising $1,030. Rollin Slattery, grand knight, presents a check to Cathie Burdick, guild executive director. The money supported a free concert by the Hague Jazz Quartet.
Stories this photo appears in:

Piano performance Oct. 16
The Ticonderoga Festival Guild has added a fall concert to its 2011 schedule. 'The Piano Stylings of George Cantin" will be presented Sunday, Oct. 16, at 3 p.m. at the First United Methodist Church on Wicker Street in Ticonderoga. Tickets are $10 a person.