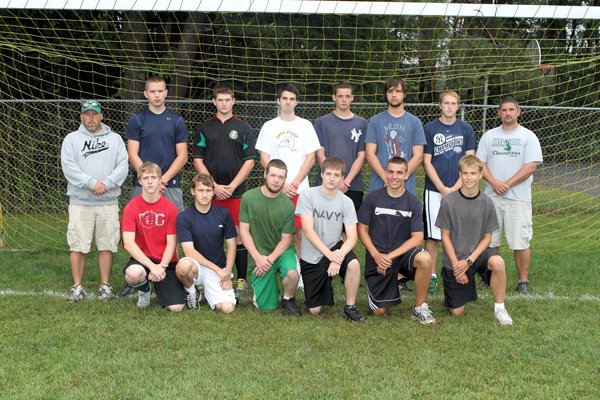 The 2011 North Warren High School Boys Soccer Team includes (front row, left to right:) Justice Parker, Elijah Hammond-Wood, John Belline, Terry Young, Dan Hill, Chase Cortez, (row 2): coach Jason Humiston, Benn Frasier, Robert French, Karl Brugger, Jacob Hill, Ryan Otruba, Kristian Seeley and coach Jeremy Whipple. (Absent): Ethan Schenke and Robert Vaisey.
Stories this photo appears in:

The North Warren Cougars recovered from a slow start in a soccer game Sept. 8 to defeat Indian Lake/Long Lake 4-3 on the road.