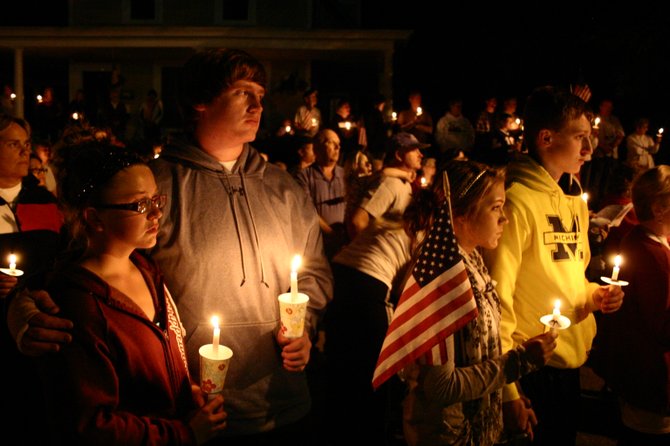 Among the hundreds of area citizens participating sunday in Warrensburg's annual Sept. 11 Memorial ceremony were (left to right) Warrensburg Central students Kerrigan Roth, Adam Langworthy, Merissa Hayes and Luke Bryant. The candlelight ceremony included the involvement of 13 area fire companies and other emergency response agencies, a record for the yearly event.
Stories this photo appears in:

Warrensburg's solemn, emotional candlelight Sept. 11 memorial ceremony, an annual event in Warrensburg, attracted a record number of participants. About 500 citizens, including dozens of firefighters and other emergency responders from 13 different area agencies were involved.