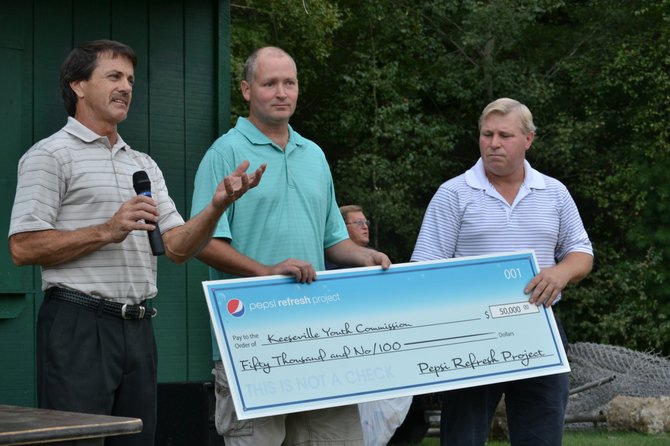 The Keeseville Youth Commision won $50,000 to develop Jaycee Park from the nationwide Pepsi Refresh contest, where the commision placed first. Mike Finnigan and John Casey accept the check from Pepsi representative Mike Armstrong Sept. 1.
Stories this photo appears in:

Placed first in nationwide contest
The park is planning to repair its soccer field and improve the baseball field. Final plans include a second soccer field, a total of three baseball fields and an upgraded playground.