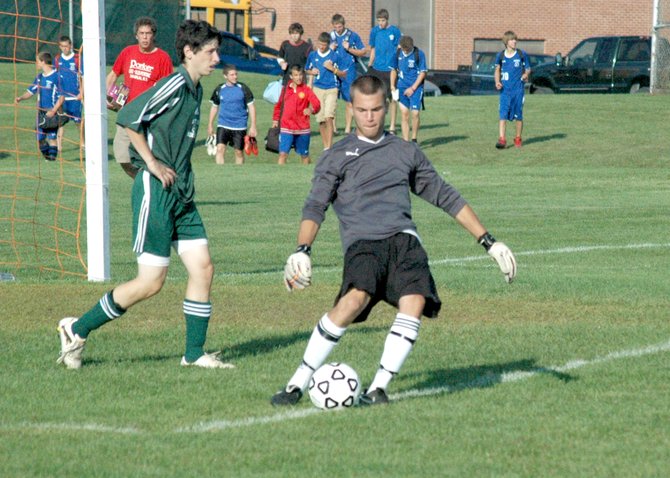 Elizabethtown-Lewis goalkeeper Brock Marvin fires off a goal kick against AuSable Valley Sept. 1. The game was Marvin's first since heart transplant surgery.
Stories this photo appears in:

ELCS keeper's story one of 12 chosen by fan voting
Marvins transplant story inspires online soccer community to vote the ELCS goalkeeper into the finals for award.

Award honors inspirational soccer stories
AVCS midfielder Megan Colby battles Cystic Fibrosis; ELCS goalie Brock Marvin returned after heart transplant.

ELCS keeper back on field after heart transplant
"Getting cleated in the leg wasn't a bad thing there," Marvin said. "It felt good to feel something again. It felt good to be able to be aggressive and playing again."