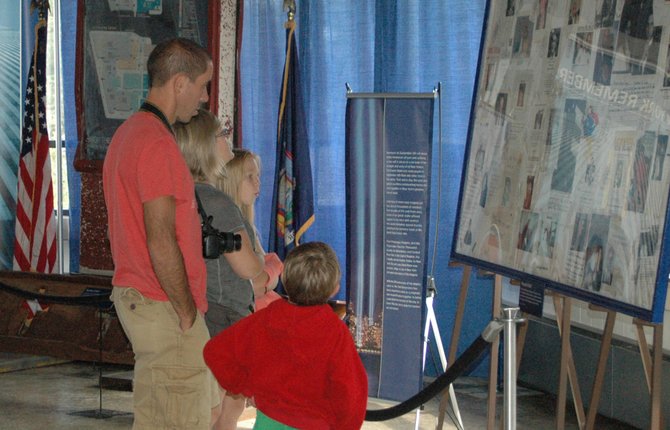 The Gallant family of Burlington, Ontario, take a moment to look at the Sept. 11 Museum exhibit in the Herb Brooks Arena at the Lake Placid Olympic Center.
Stories this photo appears in:
Sept. 11 Memorial Exhibit invokes memories
Doreen told the children about how airplanes had hit these two large towers in New York City, how the sign and the beams were part of that. She spoke of how the message board of missing persons that was part of the display showed pictures of people who did not make it out of that day alive.