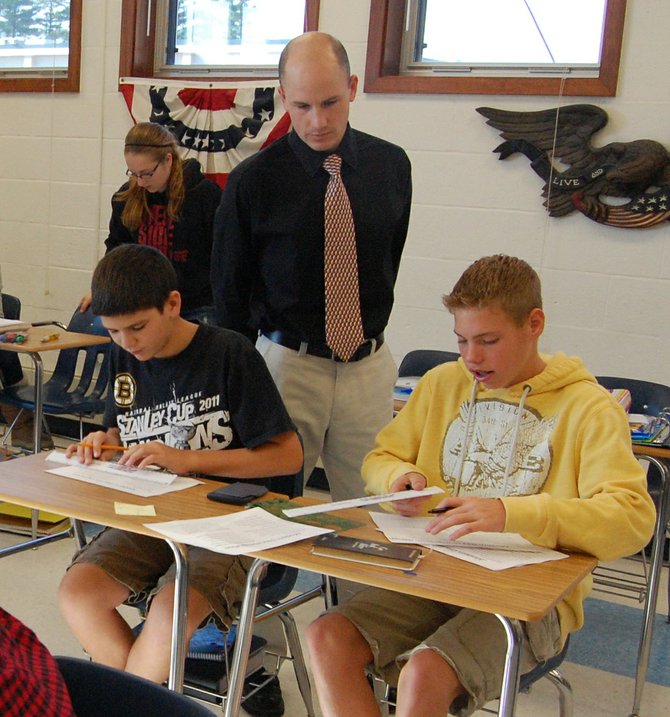 Chazy Central Rural School teacher Justin Frechette works on an immigration project with students in his social studies class earlier this week. The school ranked first in academic rankings in the tri-county area by Business First.

Stories this photo appears in:

Business First also ranks Chazy 44th out of 431 upstate school districts
Chazy Central Rural School has received the stamp of approval from Business First, a Buffalo-based business publication.