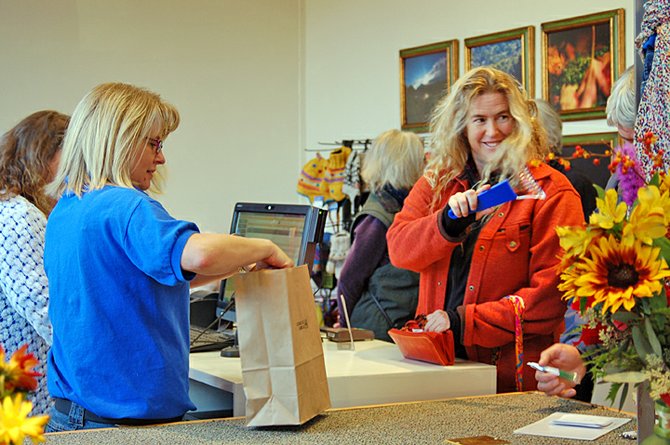 Jennifer Tissot of Saranac Lake (in orange) was the first person to buy merchandise at the Community Store, a community-owned department store that opened its doors in Saranac Lake Saturday, Oct. 29, nine years after Ames went out of business. This village has been without a department store since that time.
Stories this photo appears in:

The Community Store opened its doors at 9 a.m. Saturday, Oct. 29, ending an eight-year department store drought in this small Adirondack village.