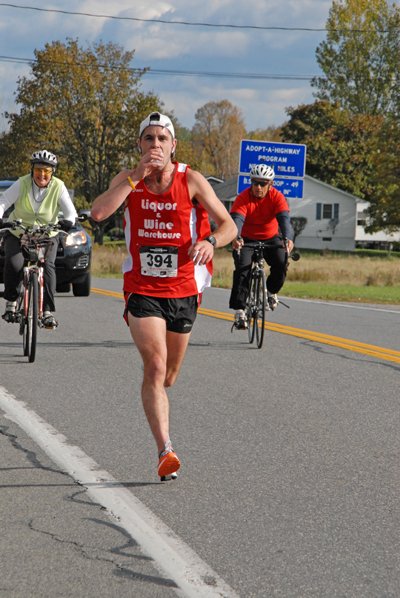 Tony Casey of Saranac, seen here, placed first in the first annual Octoberfest Half-Marathon held in Peru Oct. 15. The event was held in memory of Robert "Chip" Hamilton, who passed away in January following complications from a lung transplant.
Stories this photo appears in:

The first annual October Half-Marathon held in memory of the late Robert "Chip" Hamilton Oct. 15, saw hundreds participate.