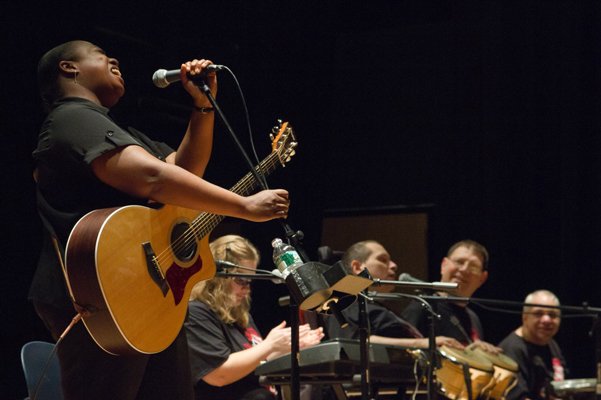 FLAME, a musical group, made up of people with developmental and physical disabilities, performed for an audience at Stafford Middle School Oct. 22. The event was sponsored by the newly-formed Autism Alliance of Northeastern New York.
Stories this photo appears in:

FLAME performs for Plattsburgh community, inspires families
FLAME entertained more than 300 audience members in a special performance at the Stafford Middle School on Oct. 22.