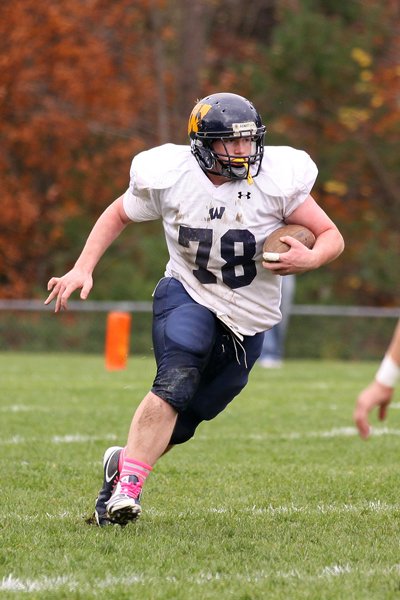 Warrensburg Special teams player Adam Langworthy returns a kick for a gain during the game Oct. 22 against Bishop Gibbons. The Burghers' potent gound attack prompted their 48-35 comeback victory.

Stories this photo appears in:

With a half-eaten apple in one hand and a television remote-control in his other, Warrensburg Football Coach Mike Leonbruno offered play-by-play commentary Oct. 24 while showing a video of the game his team played two days earlier against Bishop Gibbons.