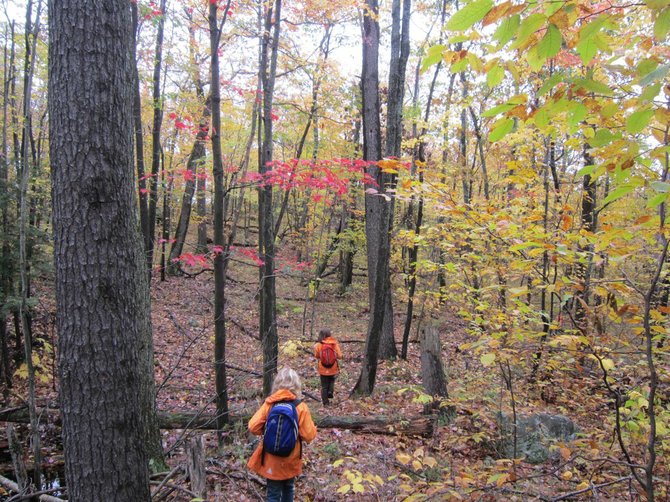 Two youngsters hike up the Cheney Mountain Trail in Moriah.
Stories this photo appears in:

Naturalist and Outdoor Guide, Elizabeth Lee, is leading a hike up Cheney Mountain on Aug. 31, from 9 a.m. - 2 p.m. Learn about the natural history of Cheney Mountain and support a great cause. RSVP by Aug. 23. All proceeds benefit High Peaks Hospice and Palliative Care.

Final 200 feet to be worked on Nov. 5
"So on Saturday, Nov. 5, we're asking volunteers to join us in hiking to the top and clearing the final 200 feet of trail."