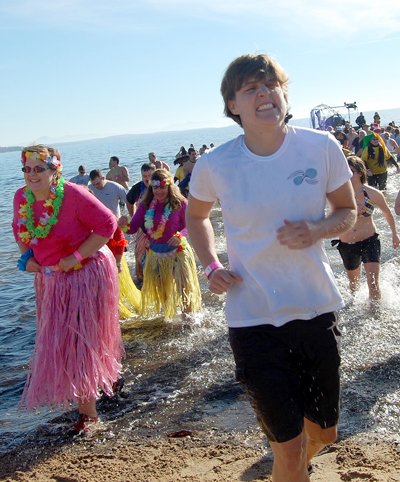 Participants in last year's Freezin' for a Reason Polar Plunge run from the water at Plattsburgh City Beach. Last year's plunge raised more than $23,000 and saw more than 225 people plunge into the chilly waters of Lake Champlain.
Stories this photo appears in:

Today's the day! Plattsburgh City Beach will be invaded by hundreds of people braving freezing temperatures all in the name of supporting Special Olympics New York.

Event to once again raise money for Special Olympics
Though Plattsburgh City Beach is known for being heavily-populated in the summer, there's now at least one day a year when people are taking a plunge in less than warmer temperatures. And, this year, that day is Saturday, Nov. 12.