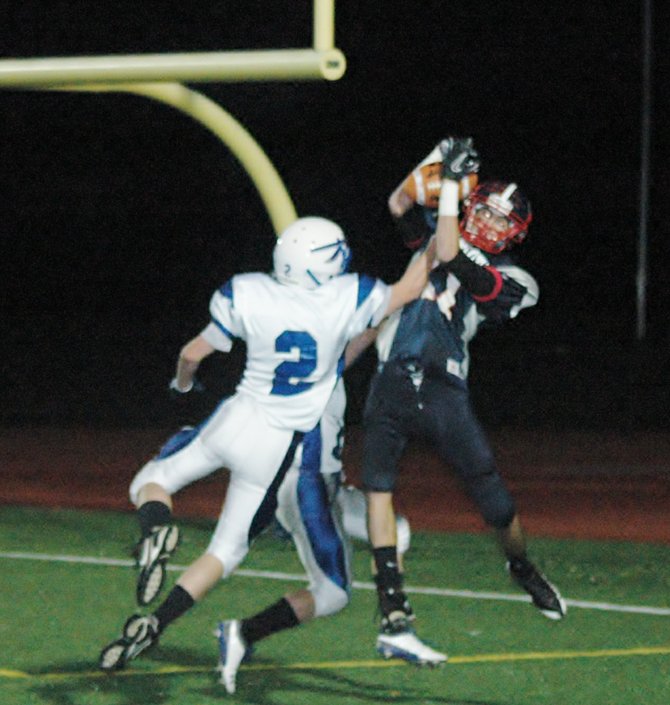 Connor Manning hauls in a 14-yard touchdown pass from Kodie Simpson.
Stories this photo appears in:

PHS overtakes AVCS in girls soccer
Peru, Tupper Lake win on gridiron; PHS, Chazy, Seton win in girls soccer while NAC draws with Moriah; PHS and Saranac Lake rally on volleyball court while Peru sweeps; Hornets, Patriots win in the pool; Seton sweeps in cross country meets.

Pictures from four Oct. 21 sporting events.