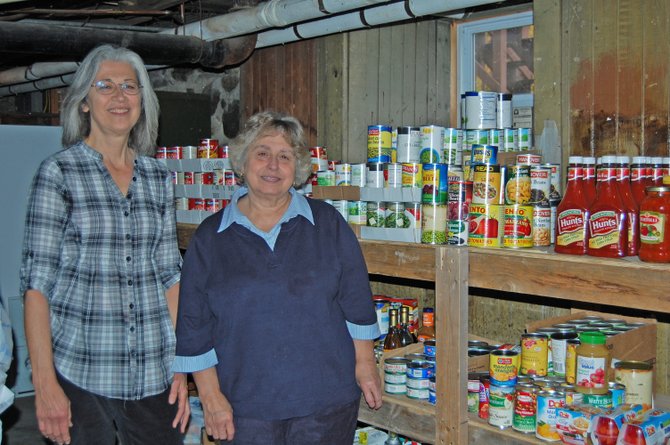 Diane Redman, food pantry volunteer, and Sue Morse, food pantry manager, stock freshly donated non-perishable food items in the Moriah Food Pantry. The pantry is located in the basement of All Saint's Church in Mineville.
Stories this photo appears in:

Pantry volunteers remain grateful
The Moriah Food Pantry is seeing major cutbacks to its donations and increased number of patrons this year. After storms devastated parts of the North Country and a downward economy, the food pantry is left with less resources on the shelves.