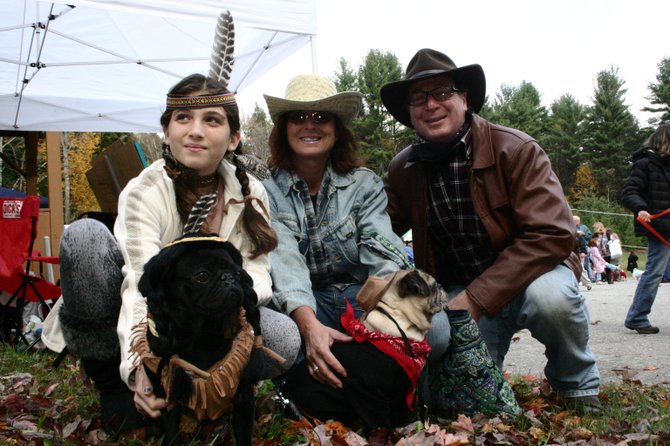 Dressed in cowboys & Indians garb, Leah, Ann and Chuck Dolin wait with their pugs Darla and Biscuit for judging to occur during the Halloween Pug Parade & Party held in Chestertown in October 2011.
Stories this photo appears in:

Those homely looking but lovable and well-mannered dogs are being celebrated Sunday Oct. 20 at the annual Chestertown Pug Party & Parade.

Hundreds of people, including many from neighboring states, attended Chestertown's annual Halloween Pug Party & Parade held Oct. 16. The event started 12 years ago with 21 pugs and their owners, and has grown rapidly — in recent years, it's had more than 10 times that number attending.