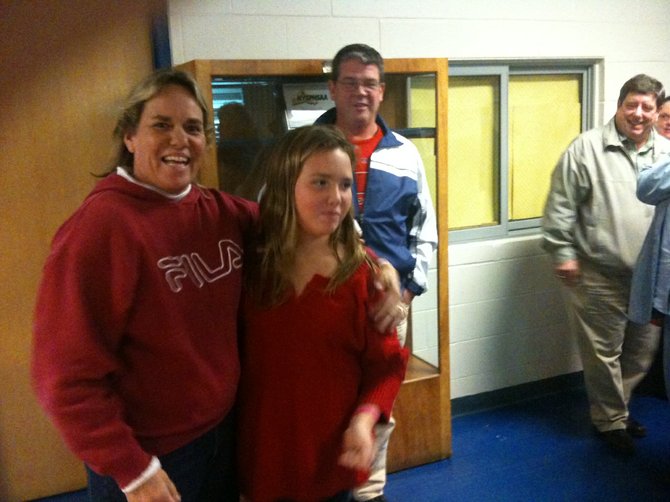 Diane Angell of Thurman (left), a registered nurse employed for decades at Glens Falls Hospital, shares a congratulatory hug with her daughter Kelly a minute or so after votes were tallied at Warrensburg High School indicating she'd won a seat on the local school district board of education. Her husband Brian looks on in the background.
Stories this photo appears in:

After Diane Angell of Thurman won an election for a seat Tuesday on the Warrensburg School Board, she outlined several of her top priorites on the board — her two-year tenure begins this week.