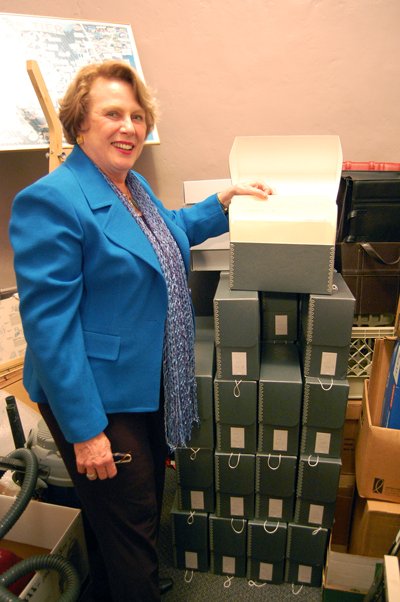 Celine R. Paquette, director of the Samuel de Champlain History Center in the village of Champlain, stands in the center's vault, where records from the 2009 Champlain Quadricentennial are being stored. Archiving of the records is nearing completion.
Stories this photo appears in:

Archiving of records near completion
Celine R. Paquette has put her self-proclaimed "packrat" skills to good use, making sure as much information as possible about the 2009 Champlain Quadricentennial will be preserved for future generations.