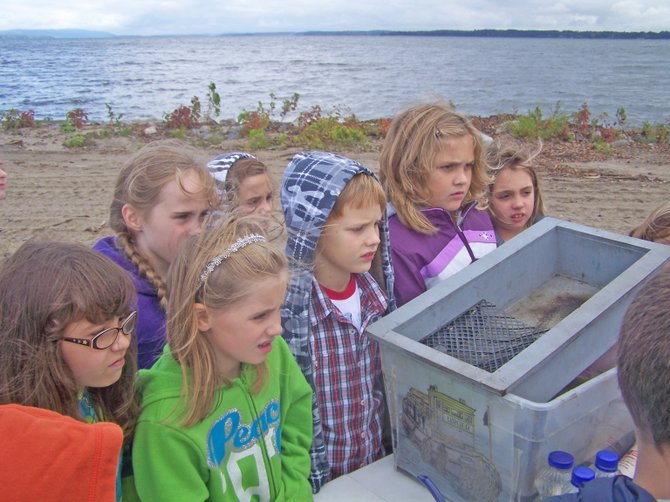 Moriah Central School third grade classes recently learned about pollution during a visit by the schooner ship the Lois McClure and the tugboat Urger. The boats were docked at the Port Henry pier, sponsored by the Maritime Museum. The Moriah PTA supports school programs.
Stories this photo appears in:

Varying membership levels available
The Moriah Central School Parent-Teacher Association held a membership drive, raffle and food giveaway during the annual school open house.