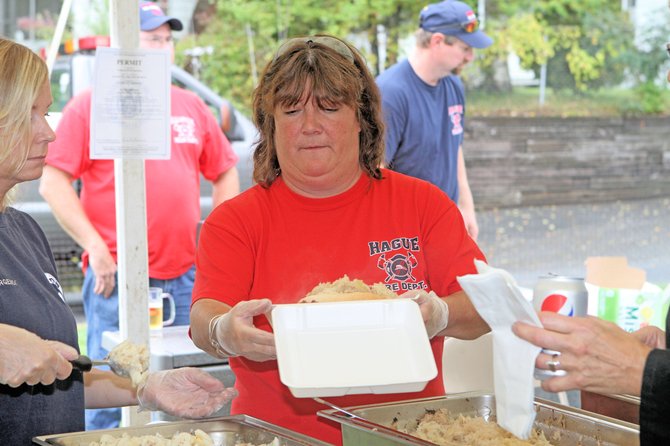 Katy Wells serves German food during the annual Hague Oktoberfest. Organizers are hailing the expanded event as a success.
Stories this photo appears in:

Event turns a profit
The third annual Hague Oktoberfest was a success, according to organizers. The event attracted nearly 1,000 people and realized a $2,447 profit. It also collected cash and food donations for the Hague Food Pantry.