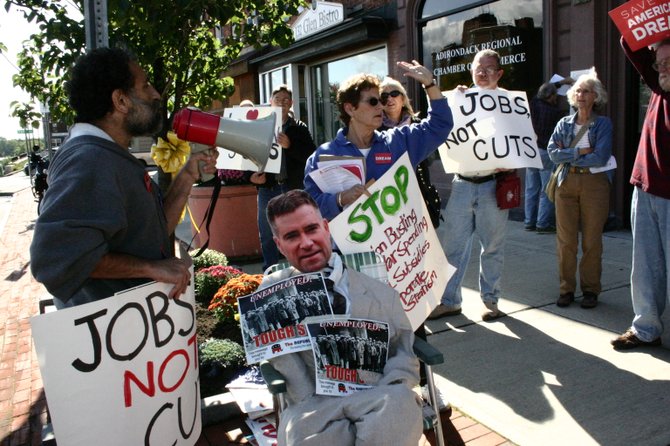 Protest rally organizers Joe Seemen (at bullhorn) and Susan Weber (center, rear) lead a chant of 'Jobs, Not Cuts' in front of the Glens Falls office of U.S. Rep Chris Gibson, who they said was following failed economic policies that enrich the wealthy while squeezing the finances of the middle class and the poor. Gibson representatives welcomed the protest, while declaring that Gibson is taking action to advocate for job development and equality in taxation.
Stories this photo appears in:

In sympathy with the Occupy Wall Street movement, protesters held a rally outside the Glens Falls office of U.S. Rep. Chris Gibson, calling for him to support job creation and to narrow the gap between the rich and poor.