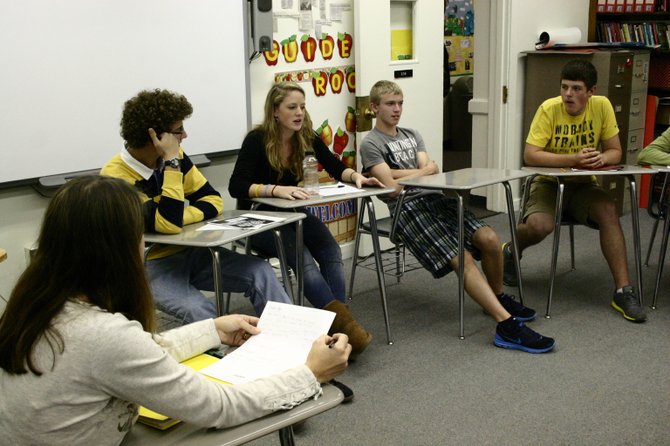 A Lake George High School Global Studies class this week involved a discussion about how inventions and technology changed culture and affected various societies from 600 A.D. to 1450 A.D. Involved in the discussion are (foreground): instructor Michelle Elden (rear, left to right): students Jeff Naftaly, Lilly Hough, Ben Smith and Matt Bureau. School administrators are holding a 'Community Conversation' Tuesday Oct. 18 at the school to help determine future direction for programs offered at the school.

Stories this photo appears in:

Months after twice suffering a budget defeat at the polls, the Lake George School District Board of Education and school administration is holding a "Community Conversation" Tuesday, Oct. 18 to obtain the public's views on the school's future direction.