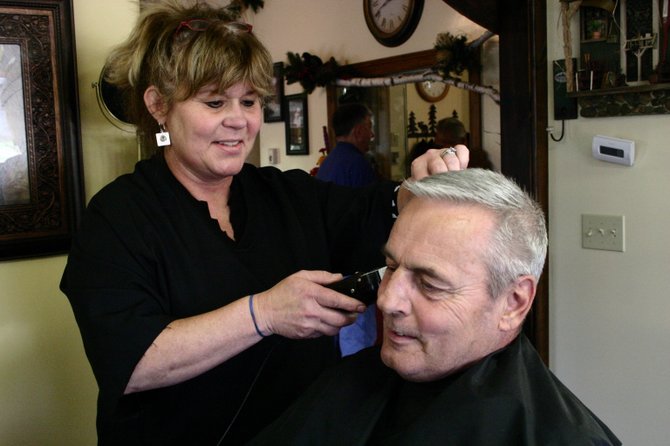 Heidi Baker, one of the first female barbers to establish a barber shop in the region, trims up Ron Haskell's hair this week. Baker's enterprise, Heidi's Clip Joint, moved recently to 3685 Main St. in Warrensburg to the log-sided building across from the local National Grid garage.
Stories this photo appears in:

Twenty-five years ago, Heidi Baker made headlines when she established the first female-owned barber shop in the area. Now she's moved Heidi's Clip Joint in Warrensburg downstreet into attractive new surroundings.