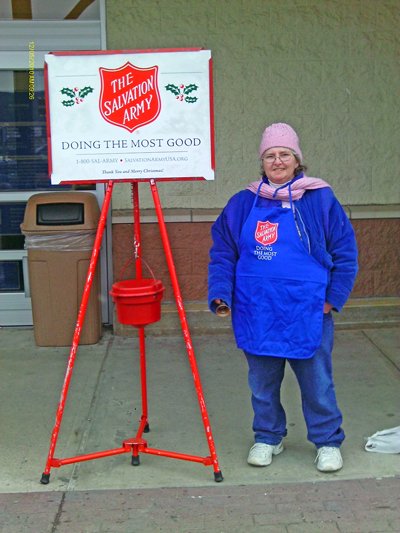 Tina Martin is the Salvation Army Red Kettle campaign Port Henry coordinator. She and Glen Buell, Ticonderoga coordinator, are seeking volunteers for the 2011 holiday season.
Stories this photo appears in:

Red Kettles planned in Ti, Port Henry
Christmas is in the distance future for most people, but Glen Buell is already making plans for the holiday season.