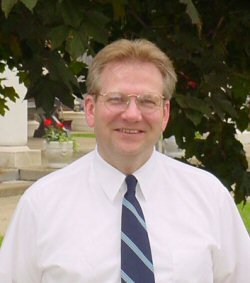 Essex County Clerk Joe Provoncha
Stories this photo appears in:

Essex County Clerk Joseph Provoncha and Deputy Clerk Janet Cross were reprimanded and fined to a combined $4,000 Oct. 12 by the Essex County Ethics Board  for improperly influencing the awarding of a software contract.

Incumbent Essex County Clerk Joseph "Joe" Provoncha will face a challenge from a former member of the department in the general election Nov. 8.

A newspaper in Fulton County reported over the weekend that Franklin County District Attorney Derek Champagne has been assigned as a special prosecutor concerning possible improprieties with Essex County's bidding process and specifically the awarding of a contract for a digital imaging and indexing system at the clerk's office.