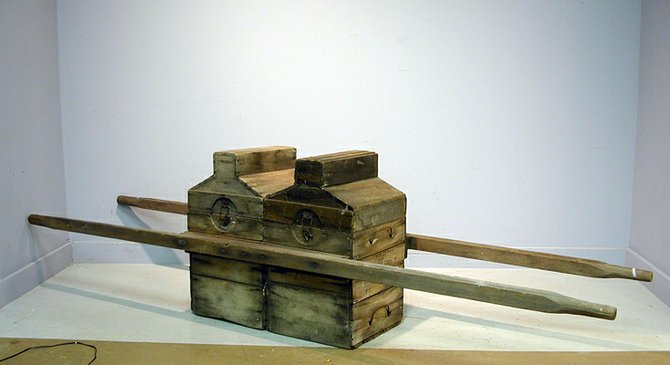 This demijohn carrier was used to haul spring water to the cottages at Deerland Lodge on Long Lake.
Stories this photo appears in:

Tap water. Village dwellers take it for granted, and we only notice the inconvenience of not having it when a water main breaks and the state Health Department issues a boil water order for days at a time.